At Piwiwiwi one of our main focuses now for the business is to keep our fleet up to date and fresh. As part of this innitiative we started building our own later model campers in 2018 and will continue to do so regulary to maintain a very high standard of comfort & reliability for our visiting guests.
We aim to have a maximum rental life of four years for all vans. As a result of this we will be able to regulary offer a good quality used camper for sale.
---
See our "For sale" list below for current offerings.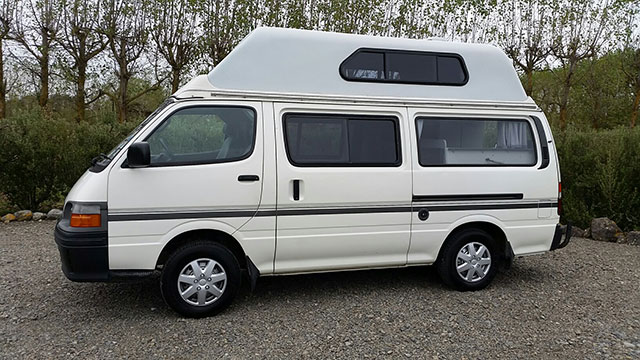 2002 Toyota Hiace Automatic high roof campervan
398,000km's
2 Berth
Fully self contained
---
Please phone or email for more information and more pictures of van.
0800 749494